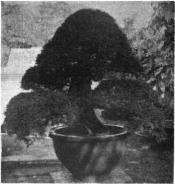 Fig. 470. JAPANESE DWARFED TREE THUYA OBTUSA
(286 YEARS OLD)
"Japanese Arboriculture" (1900):

An art of producing replicas in miniature of many of the largest and most decorative of landscape trees -- Cedars and Oaks, for instance -- ornamental trees of the garden proper, fruit-trees, and Palms, practised with great success by the Japanese. In Japan, miniature gardens, laid out with a scrupulous exactness as to detail in the landscape and its accessories, are common, and occupy but a few square feet. In this country [England] the trees are comparative novelties, though the numerous ways in which they may be employed as dinner-table, conservatory, and outdoor subjects should ensure them a measure of popularity -- at least, with those to whom money is not an object, and providing our uncertain climate is suitable. When correctly treated, these trees are properly proportioned as regards trunk and branch, leaf and flower, and not mere outrages upon Nature. Many, too, are of great antiquity -- centuries, in fact (Fig. 470 represents a specimen of Thuya obtusa, 286 years old, and standing but 3-1/2 ft. in height) -- and the greater the age, the more expensive they are. The trees are sometimes raised from seed, and others from cuttings. At Kew a collection of these dwarfed trees may be found.


Fig. 471. JAPANESE DWARFED TREE PYRUS SPECTABILIS
(Height 2ft.)
Fig. 472. JAPANESE DWARFED TREE PINUS DENSIFLORA


The method of dwarfing varies considerably with individuals, all of whom carefully guard their secrets. The chief subjects on which the art is practised are: Conifers, Maples, Beeches, Oaks, Pears (Fig. 471), Plums, Cherries, Privets, Bamboos, Cycads, Wistarias, Podocarpuses, Magnolias, Orange-trees, and even Ferns. The dwarfing is brought about by root and branch restriction, whether the tree be raised from seed or from cuttings. Such restriction of the roots is commenced at the very outset, and may consist of either pinching or cutting. Very small pots and a very shallow rooting surface are employed, and generally the process is one of starving [sic]. Only when a tree is observed to be failing is a slight stimulant allowed, and potting shifts are not frequent. In some cases the dwarfing, after a time, becomes hereditary, when no restriction is of course necessary.
Apart, too, from the actual dwarfing of the trees, there are elaborate if fantastic systems of training, as in Fig. 472, which represents Pinus densiflora, specially trained by the late Mr. Mogi, of Tokio, and considered a marvellous example of the art; while still further variety is lent by colour-grafting, some of the Maples being very effective when thus treated. The illustrations (Figs. 470 to 473) represent some of the more popular subjects and methods, and for them we are indebted to Mr. Eida, of Conduit Street, and Messrs. Yamanaka and Co., of Japan, respectively. In Fig. 473 may be seen (1) a fine example of Pinus densiflora combined with a large rock, some shoots of variegated Bamboo, and a tiny bronze tea-house to form a Bonsai: it is an example of the Japanese skill in Bonkai gardening; (2) Cryptomeria japonica (height 14in.), surrounding a large rock, with a tiny bronze temple at the base and a quaint pagoda at the back, another example of Bonkai gardening (that is, the production of a landscape view in a very small space); 3 represents a golden variety of the Thuja obtusa (height 7in., length of branch 14in., age about thirty-five years) -- a handsome example.


Fig. 473. JAPANESE DWARFED TREES
1, PINUS DENSIFLORA; 2, CRYPTOMERIA JAPONICA; 3, THUYA OBTUSA.


The treatment each subject requires to maintain it in health varies with the individual. According to Messrs. Yamanaka, several hours of sunshine each day is an important factor. Pines, for instance, need four or five hours' of sun a day, to be watered every other day, and once a week to be thoroughly sprinkled. Maples also require the sun at least half of each day, to be watered once a day until the leaves fall, when they should be kept warm and only receive water twice a week until the new leaves are pushed in the spring. 1